When:
January 8, 2015 @ 4:00 pm – 5:00 pm
2015-01-08T16:00:00-05:00
2015-01-08T17:00:00-05:00
Description
The webinar will describe recent research on the adolescent brain, social-emotional learning, and mindfulness, and how new knowledge on these subjects can make your classroom management practices in middle school and high school richer and more effective.
In this webinar, you will:
Explore what to say instead of "no" in order to keep adolescent students safe and avoid oppositional behavior.
Examine the research on mindfulness and making teens' neural networks more efficient.
Identify what the neural networks around the stomach and heart are for, and how they can be accessed by students for better decision-making.
About the Presenter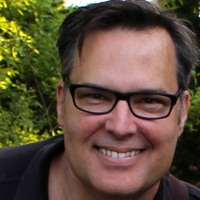 Todd Blake Finley, PhD, is tenured professor of English Education at East Carolina University and assistant editor and blogger at Edutopia: The George Lucas Foundation. He has taught elementary and 8-12th grade English and co-developed the Tar River Writing Project. Dr. Finley teaches, researchers, works with schools and publishes in the field of composition, curriculum, instruction, technology and collaboration. He lives a ridiculously contented life in North Carolina with his wife (a 5th grade teacher) daughter (a college junior) and two poorly trained dogs. You can follow his professional posts on Twitter: @finleyt.