When:
October 7, 2015 @ 4:00 pm – 5:00 pm
2015-10-07T16:00:00-04:00
2015-10-07T17:00:00-04:00
Contact:
Theodore Wilson
781-641-5985
The ambitions behind Deeper Learning—primarily to create students that are more independent, self-directed, and better prepared to cope with the modern demands of college, careers, and the world at large—are broadly popular. Nonetheless, schools that have truly managed to exemplify the conditions of Deeper Learning still represent a small percentage of the American education system at a time when the need for bold change is of critical importance.
In this workshop, participants will be guided through use the freeDeeper Learning Planning Guide based on the book, "Deeper Learning: How Eight Public Schools are Transforming Education" in the 21st Century to help gain an understanding of Deeper Learning, the best practices and examples of what works, and what their school has in place to support Deeper Learning.
In this session, participants will:
Understand the definition of Deeper Learning outcomes and practices and their relationship to a school's vision.
Understand each of the four components of the theory of action, including the range and types of practices used to implement each component based on the examples provided in the book, Deeper Learning.
Learn how to assess what your school currently has in place specific to each component of the theory of action.
Conduct a self-assessment of one of the four components of the theory of action outside of the webinar before the next webinar.
This webinar is ideal for school- and district- level teams as well
Presenter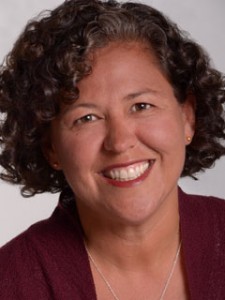 Dr. Monica Martinez is an education strategist and consultant for philanthropy and non-profits, Deeper Learning Senior Fellow sponsored by the William and Flora Hewlett Foundation and appointee to the White House Commission of Educational Excellence for Hispanics.  As an education strategist, Monica works with philanthropy, nonprofits, states, districts and schools to help them establish or codify strategic priorities and develop plans for their implementation; create, assist in the roll-out of initiatives and provides ongoing management or short term execution; and shape or assess an organization's initiative. Her book, Deeper Learning: How Eight Public Innovative Schools are Transforming Education in the 21st Century was released June, 2014 by The New Press and has received positive reviews.