Overview
Educators everywhere frequently struggle with students who clearly have the capability of learning, but fail to do so because of disorganization, poor time management, and missing the main ideas of the curriculum. Students who struggle with executive functioning deficits need explicit instruction on the meta-cognitive skills that allow them to think critically, plan and execute complex cognitive tasks, and monitor their own progress. Educators who can recognize an executive functioning deficit within a student and can then build supports to compensate for this area of weakness alongside the course curriculum will start seeing students reaching their true potential with increasing independence.
In this session, participants will:
Outline core executive functioning skills and sub-skills.
Identify the most prevalent executive functioning weaknesses within individual students.
Review habits and procedures to help support the learner as they develop.
Explore targeted skill-building activities to increase student independence as their skills develop.
Presenter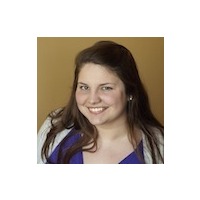 Stefanie Riegler is a special education teacher at Dearborn Academy, a private school for students with learning, social and emotional disabilities, where she teaches 9th and 10th grade. She holds a Bachelors Degree in Psychology from the University of Connecticut and a Masters of Special Education from the University of Massachusetts, Boston. As an educator, Stefanie is passionate about eliminating barriers to learning so students can achieve their educational goals.