When:
November 12, 2014 @ 5:00 pm – 6:00 pm
2014-11-12T17:00:00-05:00
2014-11-12T18:00:00-05:00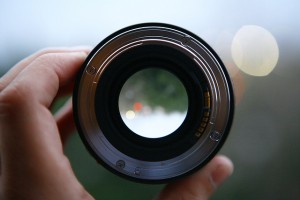 The rise of the Maker has been one of the most exciting educational trends of the past few years. A Maker is an individual who communicates, collaborates, tinkers, fixes, breaks, rebuilds, and constructs projects for the world around him or her. A Maker, re-cast into a classroom, has a name that we all love: a learner. A Maker, just like a true learner, values the process of making as much as the product. In the classroom, the act of Making is an avenue for a teacher to unlock the learning potential of her or his students in a way that represents many of the best practices of educational pedagogy. A
Makerspace
classroom has the potential to create life-long learners through exciting, real-world projects.
Making holds a number of opportunities and challenges for a teacher. Making, especially to educators and administrators unfamiliar with it, can seem to lack the academic rigor needed for a full-fledged place in an educational ecosystem. However, project-based learning has already created a framework for Making in the classroom. Let's see how Making could work when placed inside a PBL curriculum unit.
In this webinar, educators will:
Explore "Making" and the variety of project-based learning opportunities it offers.
Examine a process to align project-based learning models to standards.
Review the opportunities and changes which arise when engaging in hands-on, messy and completely exhilarating MakerEd project-based learning curriculum's.
Presenter
Patrick Waters is a professional educator for middle-school and high-school aged students with neurological differences at The Monarch School in Houston, TX.  He teaches in a teacher-designed, student-built makerspace called The STEAMworks.  He blogs at www.woodshopcowboy.com on project-based learning, woodworking, technology and education. You can find him in the classroom at www.monarchschool.org
Photo Courtesy of Creative Commons