When:
May 27, 2015 @ 4:00 pm – 5:00 pm
2015-05-27T16:00:00-04:00
2015-05-27T17:00:00-04:00
By exploring and capitalizing on new neuroscientific insights, educators have a unique opportunity to revolutionize standard pedagogical approaches. Research is proving that students are more successful at learning and retention of information when these discoveries are successfully employed. Central to initiating this movement away from standard approaches, is having educators understand and apply the ways that circadian rhythms and environmental influences can exponentially enhance a student's abilities; how sleep patterns can be programmed to heighten performance; how distraction and forgetting can actually embed information; and how lack of routine and the absence of quiet can sharpen memory.
In this session, participants will:
Explore the ways the central nervous system works to effectively embed knowledge toward application.
Design a triage approach to develop study techniques for absorbing and retaining content materials and skills.
Expand their repertoire of techniques to customize curriculum and optimize learning for school and for life.
Presenter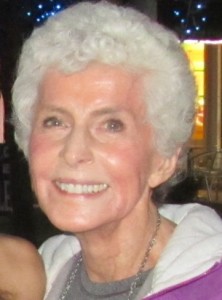 Laura Levin Mardyks, Learning Psychologist, Private Practice
Throughout her more than five decades as an educator, Laura Levin Mardyks, has been devoted to enlightening other professionals with the powerful insights of seminal research in the field of learning. Incorporating the most recent neuroscientific findings into her numerous professional development courses, "Dr. Laura" has inspired teachers and administrators alike to expand their curricular repertoires with remarkable results. Her experiential spectrum, ranging from classroom teacher to learning consultant to psychologist to principal of K-12 schools to Director of Special Services, has enabled her to customize the pedagogical lens to best meet the needs of all learners.