4 Flares
Made with Flare

More Info

'>
4 Flares
×
A well-known term in the brain-based world is "downshifting." According to Renate and Geoffrey Caine who first coined the term, downshifting is "the psychophysiological response to threat, accompanied by a sense of helplessness or fatigue. The downshifted person experiences a sense of fear or anxiety, not the excitement of a challenge. Downshifting is accompanied by a feeling that you cannot access your own ability to deal with the situation. Downshifting can result from very drastic conditions in early childhood; but what we're seeing is that, to a lesser degree, downshifting is everywhere in the schools." (Twelve Brain/Mind Learning Principles in Action, 2008.)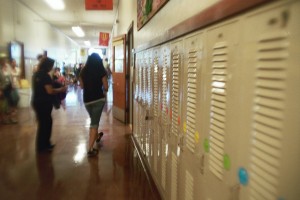 Here are some common occurrences that can "de-motivate" or downshift students making it difficult for them to be fully engaged in class. By looking at the list, we might become more aware of ways we can do the opposite: create smoothies for the brain! How many of these de-motivators exist in your school or classroom?
Unclear expectations
Unnecessary rules
Unproductive classroom meetings
High-stakes testing as the only measurement outcome (This may be dissonant with the learning realities of special education populations.)
Over-reliance on testing to determine progress
Testing that is not normed on the population being taught, that has little to do with what they have learned–their capabilities
Methodologies that fail to incorporate "brain rules" for learning and instead rely on outmoded and inaccurate assumptions, (i.e., one program/method fits all; resistance is based on attitude alone, etc.)
Lack of follow up on even the smallest things
Constant change, without return to basic routines
Lack of notice ahead of time of changes to be made
Saying things that aren't true or won't happen (making promises and not keeping them)
Saying one thing and doing another
Withholding information that will impact on the students
Playing favorites
Telling secrets to this or that student
Criticizing more than praising
Not using resources that the students see are available
Disengaged teachers who give students busy work so they can "do their own thing"
Teachers who are absent a lot
Failure of teachers to intervene early on to stop acting out that is escalating
Teachers being over-controlling
Rushing students so they have to do poor quality of work
A messy physical environment
Complaining about other staff in front of students
Failure to bring joy and laughter into class each day
Giving some students prizes and not others
Lack of access to enough water or nutrients throughout the day
Teachers yelling, threatening and finger pointing
More red marks than positive remarks
Teachers ignoring students they don't like
Teachers being late a lot
Being negative rather than positive about student success
Talking a lot rather than giving students the chance to talk
Emphasizing questions that have a right answer (closed questions) rather than ones that promote critical thinking
Not creating projects that students can creatively design and carry out
Having textbook-based lessons as the major learning experience as opposed to using primary sources or hands on materials, going on field trips, etc.
These are just a few of the conditions that can cause a student to downshift in school. It takes courage to self-reflect on the ways we contribute to downshifting in our students each day. We can begin by doing the opposite thing listed above and increase the conditions for promoting relaxed engaged learners. Some examples of these "smoothies for the brain" are:
Advocating for appropriate testing and fair teacher evaluation.
Starting each day anew with no grudges and a positive countenance.
Learning more about other possible reasons students are not paying attention besides the assumption that they just are "being difficult." (There could be a component related to a stress at home, a learning disability or neuro-development lag.)
There are many good suggestions in past newsletters too.
Our goal is motivated and engaged learners. Becoming aware of things that disengage learners and then working to end them, can make a big difference!
Photo Courtesy of Creative Commons