1 Flares
Made with Flare

More Info

'>
1 Flares
×
….Monica Martinez, commissioner of the White House Initiative on Educational Excellence for Hispanics, attends two-day event hosted by National Institute for Student-Centered Education….
WINCHESTER, MA – October 20, 2014 — The National Institute for Student-Centered Education (NISCE) today announced that Monica Martinez, Ph.D., commissioner of the White House Initiative on Educational Excellence for Hispanics, will speak this week at INSPIRE 2014, the organization's flagship event.
The conference, now in its second year, will draw education stakeholders from across the country and around the world to the Sheraton Four Points in Norwood, Massachusetts on October 22-23 to discuss the importance and practical applications of a student-centered approach to education.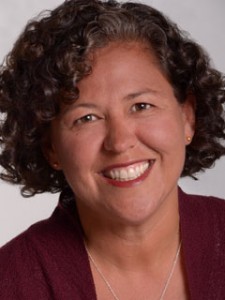 Martinez, author of the newly published Deeper Learning: A Blueprint for Schools in the Twenty-First Century: How Great Public Schools Inspire Critical Thinking, Creativity, and Collaboration, has spent more than 20 years directing and researching major education innovation and reform initiatives. She is currently a consultant to foundations and non-profit organizations, such as the William and Flora Hewlett Foundation and NCTAF (National Commission on Teaching and America's Future). She formerly served as president of the New Tech Network.
"I am a true believer in the principles of student-centered learning. My time with the New Tech Network and my work on high school reform and college access contributed greatly in writing Deeper Learning and informed my views on how public schools can and should inspire in our children critical thinking and other important life skills." said Martinez. "As a long-time education reform advocate, I am eager to share in valuable conversations at INSPIRE 2014 with education stakeholders whose mission is to engage, encourage and nurture our country's students."
Martinez will introduce one of INSPIRE 2014's keynote speakers, Diana Laufenberg. Laufenberg is managing director of Inquiry Schools, which creates and supports inquiry-driven, project-based schools with a focus on using modern tools. Laufenberg's keynote, Teaching Creatively: Building the Classrooms Our Students Deserve, will explore what it means to teach and learn in modern schools that truly focus on student-centered education. During Laufenberg's tenure at Science Leadership Academy in Philadelphia, she and Martinez collaborated on innovative approaches to education.
"Dr. Martinez is a strong and influential voice in education, and is engaged at the top levels of our country's initiatives that affect schools, educators and students," said Theodore H. Wilson, III, Ph.D., president and executive director of NISCE. "We are thrilled to have her input on how student-centered education can better serve our children in an increasingly challenging world."
Other INSPIRE 2014 keynote speakers include Will Richardson, author of Why School? How Education Must Change When Learning and Information Are Everywhere, and Amy Carrier, founder of Empowerment Through Education and former director of the Ventures Program at Fenway High School in Boston, who will lead a "fireside chat" with Dr. Sheila Harrity, award-winning principal of Worcester (MA) Technical High School and Maura Banta, Director of Global Citizenship Initiatives in Education at IBM.
ABOUT NISCE
Founded in 2012 by the Massachusetts nonprofit Schools for Children, Inc., The National Institute for Student-Centered Education (NISCE) catalyzes grassroots support for a vision of education where students—not politics, not tests, not expediency—are at the center of learning, and where all students have the opportunities and resources they need to succeed. NISCE is headquartered in Winchester, Massachusetts.
For more information, visit www.nisce.org or on Twitter: @NISCE_ or Facebook: NISCE.ORG
PRESS CONTACT
Melanie Tringali
National Institute for Student-Centered Education (NISCE)
mtringali@schoolsforchildren.org
617-947-9531
Joyce Radnor
Spice Communications
617.787.5192
jradnor@comcast.net