0 Flares
Made with Flare

More Info

'>
0 Flares
×
FOR IMMEDIATE RELEASE
TED Speakers Selected for Keynotes at the Second Annual NISCE Conference on Student-Centered Education — INSPIRE 2014: Engaging Today's Student
Winchester, MA, May 7, 2014—TED Speakers, Will Richardson and Diana Lefaunberg, will be the keynote speakers at INSPIRE 2014: Engaging Today's Student, NISCE's second annual conference on student-centered education.
The two-day event hosted by the National Institute for Student-Centered Education (NISCE) is open to education professionals and others interested in effective schools and curricula. Workshops will offer the latest thinking from many perspectives and disciplines on the challenges and benefits of student-centered education.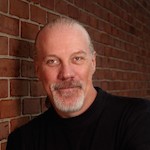 Will Richardson is the author of four books, most recently Why School? How Education Must Change When Learning and Information are Everywhere (September, 2012) published by TED books and based on his most recent TEDx talk in Melbourne, Australia. Why School? is now the #1 best-selling TED book ever.
A former public school educator of 22 years, Will is a co-founder of Modern Learner Media which is dedicated to helping parents (raisingmodernlearners.com) and policy makers develop new contexts for new conversations around education.
A parent of two teen-agers, Will Richardson has spent the last dozen years developing an international reputation as a leading thinker and writer about the intersection of social online learning networks and education.Over the past eight years, he has spoken to tens of thousands of educators in over a dozen countries about the merits of online learning networks for personal and professional growth.
Diana Laufenberg, Lead Teacher and Managing Director of  Inquiry Schools, has been teaching Social Studies to grades 7 – 12 for over 15 years.  Previously she taught at the Science Leadership Academy in Philadelphia, an inquiry-driven, project-based high school.  Prior to her work in Philadelphia, she was an active member of she was an active member of the teaching community in Flagstaff, AZ where she was named Technology Teacher of the Year for Arizona and a member of the Governor's Master Teacher Corps.
Diana was featured on TED.com for her "How to Learn? From Mistakes" and recognized for earning National Board Certification.  She blogs at Living the Dream.  Her publications include the New York Times Learning blog, co-authoring a chapter in an educational leadership book, the Journal of Adolescent and Adult Literacy and regular contributions to teachinghistory.org.
"NISCE is extremely excited to bring two such distinguished and thought-provoking speakers to Boston for our conference." said Dr. Ted Wilson, Executive Director of NISCE. "They represent two different perspectives on bringing technology into the classroom for a student-centered experiences.   Both speakers  are excellent examples of the diversity of speakers and ideas this conference will offer attendees."
Other speakers include:
Roberto Gonzalez, Executive Director and Founder,
STEAM Box
Registration Information
Early bird registration is now available through June 30, 2014.  Register now!

PRESS CONTACT
Alyssa Kierkegaard, Conference Director, INSPIRE 2014
National Institute for Student-Centered Education (NISCE)
alyssak@nisce.org     781.641.5986   www.nisce.org
Twitter: @INSPIREK12Con  Facebook: INSPIRE Conference
Photos and video are available.
ABOUT INSPIRE 2014
The National Institute for Student-Centered Education (NISCE) will host INSPIRE 2014: Engaging Today's Student, in Norwood, MA on October 22 and 23, 2014 at Four Points by Sheraton.   This is a one-day conference with a half-day workshop offers the latest thinking on the challenges and benefits of student-centered education. For more details please visit nisce.org
ABOUT NISCE
Founded in 2012 by the Massachusetts nonprofit Schools for Children, Inc., The National Institute for Student-Centered Education (NISCE) seeks to to catalyze grassroots support for a vision of education where students—not politics, not tests, not expediency—are at the center of learning, and where all students have the opportunities and resources they need to succeed. For more information visit www.nisce.org.