When:
August 26, 2014 @ 3:00 pm – 4:00 pm
2014-08-26T15:00:00-04:00
2014-08-26T16:00:00-04:00
Contact:
Alyssa Kierkegaard
781 646 5986
DESCRIPTION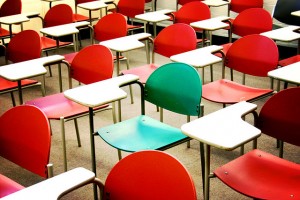 Seven and a half million American students miss an entire month of school each year. While absenteeism and lateness most severely affects high school students, 10% of K-1st grade students already miss this much school. Attendance directly impacts short-term academic achievement and long-term graduation rates. Family and community partnerships are key to ensuring academic success, but our schools can do better at engagement. In fact, 65% of parents say they wish they were more involved in their children's schooling. So, what can administrators, educators and youth program leaders do to respond effectively?
In this session, participants will:
examine tangible strategies that educators can employ to improve family engagement.
outline how to monitor and act on three key Early Warning Indicators (EWIs) for at risk students – the "ABCs" (attendance, behavior, and course scores).
explore effective interventions and tracking tools that can be used immediately in the classroom.
PRESENTER
Miriam Altman is Co-Founder and Chief Business Officer for Kinvolved, a Benefit-Certified company dedicated to improving high school graduation rates by empowering families with data-driven solutions. A former public high school history teacher within the NYC Dept. of Education through Teach For America, Miriam witnessed the direct effects of attendance, behavior, course scores, and family engagement on her students' academic outcomes. She was a founding member of her school's Attendance Committee to solve school wide attendance problems. Her experience in the classroom motivated her to co-found Kinvolved in 2012.