When:
August 19, 2014 @ 3:00 pm – 4:00 pm
2014-08-19T15:00:00-04:00
2014-08-19T16:00:00-04:00
Contact:
Alyssa Kierkegaard
781 646 5986
Exploring, organizing and achieving success and sustainability in creating learning around competency-based models of education is a top-priority to many educators who are trying to reach a more diverse population of students. This endeavor requires careful planning, a strong understanding of the multidimensional roles of educators, an exploration into the reality of using technology and data systems to deliver material and provide feedback in a blended learning model, and a belief that is possible to prepare students in this age of innovation.
In this session, participants will learn how to:
Outline a process for the curation of competency-based components.
Explore how personalized learning and competency-based education can develop motivation, metacognition, and social and emotional competency.
Evaluate methods for collecting data on student learning and experiences.
Examine comprehensive ways to organize schoolwork under competencies that meet college and career-ready goals.
After this introductory webinar participants will be invited to take part in a free online course provided by the Northeast Comprehensive Center to further develop competency-based components and personalized lesson plans in their classrooms.
About the Presenters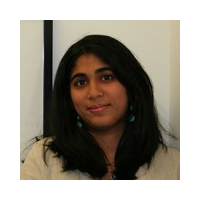 Anushka Paul is a Research Associate with RMC Research and part of the Educational Technology Team. Since joining the company, she has worked with NYSED on a Social Networking in Education project that involved developing educational networking literacy, developing AUPs inclusive of Web 2.0 technologies, and scaling up short-term educational networking practices and long-term educational networking programs in pilot districts and across New York State (NYS). She has Bachelor of Arts degree in Psychology and Sociology, a Master of Arts degree in Sociology with a concentration in Mass Media from Mumbai University, and a Master of Arts degree in Technology, Innovation, and Education from the Harvard Graduate School of Education.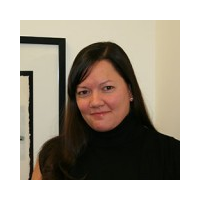 Emily Zyko Rukobo is a Research Associate with RMC Research Corporation in New York. Her educational and professional career focused on innovations in teaching and learning. Projects she has worked on have included educational product development and implementation; professional development program management, development, and delivery; the management of multifunctional work teams; and technical assistance for education agencies. Additionally, she has a Bachelor of Science degree in Psychology and Global Studies and has her Master of Education degree. In addition to her work with the Northeast Comprehensive Center, she is the Project Director of the Bridgeport Public Schools Online program implementation.
Company Profile
The Northeast Comprehensive Center (NCC) works to develop the capacity of the state education agencies in Connecticut, Maine, Massachusetts, New Hampshire, New York, Rhode Island, and Vermont and their networks and agencies to assist districts and schools in improving achievement outcomes for all students. In doing so, they strive to engage with state education leaders in: thinking systemically about the relationships among all elements to create coherence and articulate a common purpose; using research-based findings and rigorous evidence to evaluate impact, refine practices, seek new solutions, and meet learners' needs; acting strategically to maximize opportunities and to make the best use of available resources; and working collaboratively across leadership levels and organizations to leverage resources and overcome barriers.